Flor Group is a team of seasoned experts focused on one thing:
Building & Growing Profitable Businesses & Organizations.
SERVING BUSINESSES & ECONOMIC DEVELOPMENT FOR OVER 20 YEARS
We have proven experience working with the highest level of successful businesses and economic development organizations.
Donald Flor, CEO & Founder, gained international recognition when he took a small, domestic manufacturing firm worldwide within three years of entering the company. This accomplishment earned him the "U.S. National Exporter of the Year" award and landed him meetings with the President of the United States, as well as features on the Discovery Channel, the Los Angeles Times, Costco Connection, and more.
He has been a featured speaker and trainer for the World Trade Center, Department of Commerce, World Affairs Council, International Economic Development Council, Southern Economic Development Council, and many other businesses and organizations.
For over 20 years, our company has served countless businesses and organizations worldwide by implementing proven and successful programs which have substantially improved their bottom line.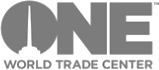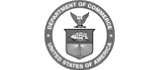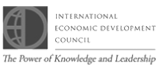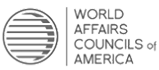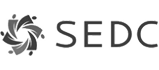 FLOR Group operates within the following three scopes:
Client Companies & Organizations
FLOR Group works with a select group of companies and organizations as clients to provide expert business development services to help them build and grow without taking an equity interest. FLOR Group simply charges a fee for services rendered.
Partner Companies
FLOR Group partners with business owners to take an ownership interest in the company to help build and grow it to the next level. FLOR Group charges a reduced fee combined with taking a part ownership interest in the company.
Portfolio Companies
FLOR Group either creates and operates new ventures from scratch or purchases and operates existing businesses.
The criteria for working with any business or organization follows:
1. The industry it serves must be growing and have great potential.
2. The industry must be in need of the product or service.
3. The company's products and services must have a compelling advantage and high-value proposition.
4. There must be a tremendous and immediate opportunity for growth when applying the FLOR Group expertise, systems and methods of growth and development.