FOREIGN DIRECT INVESTMENT RESULTS

Major Foreign Aerospace Company
Looking to set up a Combat Aircraft (F16) MRO facility in USA, not later than spring 2020. Will consist of a maintenance hangar + offices, parking apron and direct access to a minimum 8000 long runway, suitable for military jets (type F16 & others) Estimated workforce: +/- 50
BATTLE CREEK MICHIGAN

Foreign oil and natural gas integrated operator, with activities that a span from exploration and production of oil and natural gas to refining and marketing oil products, natural gas marketing and sales and power generation
Is doing some preliminary studies on the development of a Petrochemical facility and are currently assessing possible site locations in the US. Construction phase to start in 1-5 yr, facility size of 50.000 m2, and circa50 employees at the new location.
WICHITA FALLS TEXAS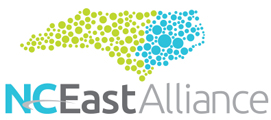 An integrated technological solution provider company based in Sao Jose dos Campos, SP and specialized on the development of aero-structures and management of turnkey projects for the aerospace and defense markets.
They are internationalizing their company and just established a unit in Europe and are looking into ways to do the same in US.
NCEAST-ALLIANCE NORTH CAROLINA

Foreign aerospace company serves the global market with world-leading products, services and solutions from military defence to civil security. With operations on every continent.
They are looking at mid-2018 timeframe and need about 70,000 total sq ft of space – 60,000production/10,000 office. About 225 250 jobs, of which about 80% will be blue collar and 20% white collar. About$15M in capital investment.
FLINT GENESEE MICHIGAN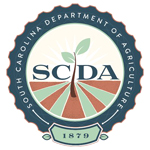 Indian Company that is a leaders in the field of specialty products such as Stretch Wrap, Cling and Protective films.
Waluj, AURANGABAD – 431 136 Maharashtra, India.
South Carolina Department of Agriculture